Picture Frames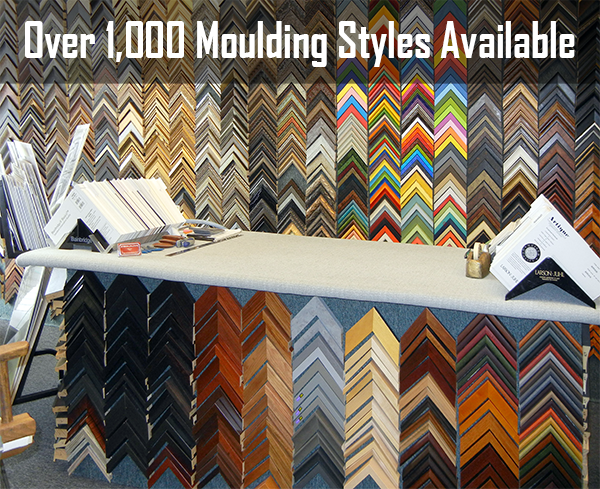 Over 1,000 moulding styles available.
Wide variety of gold, silver, hardwood, veneers, colors and metal mouldings.
Large selection of traditional, contemporary, classical, old world and rustic frames.
Mouldings especially suitable for custom mirrors.
Mat Board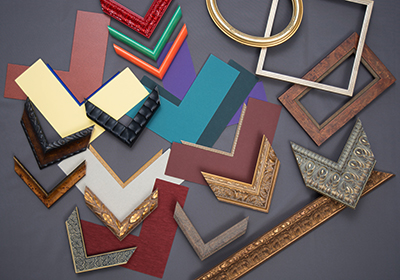 Extensive line of Conservation quality (pH neutral) paper and fabric mats.
8 ply/ultra-thick (deep bevel) matting.
Full line of silk, linen, suede, and textured matting.
We create fillet inlays, and computer template cutouts.
Glass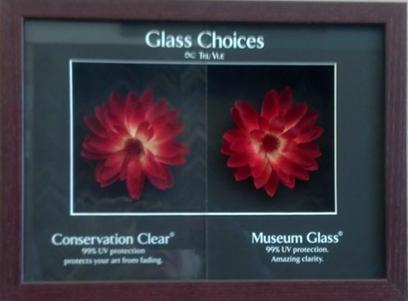 Clear – Regular glass.
Anti-reflective – diffuses light and reduces glare.
Conservation – Protects your artwork from harmful fluorescent and ultraviolet rays.
Museum – The highest quality glass available. It filters ultraviolet rays and eliminates virtually all reflection.
Acrylic (Plexiglass) – Lighter in weight, generally used on oversize pieces, or where safety is a concern. Available in regular or conservation